Hair Extension Models Needed
Have you ever thought of getting hair extensions but the investment gave you pause? Become a model for our newly certified stylist and receive up to %50 off the total service.
Thank you for reading this post, don't forget to subscribe!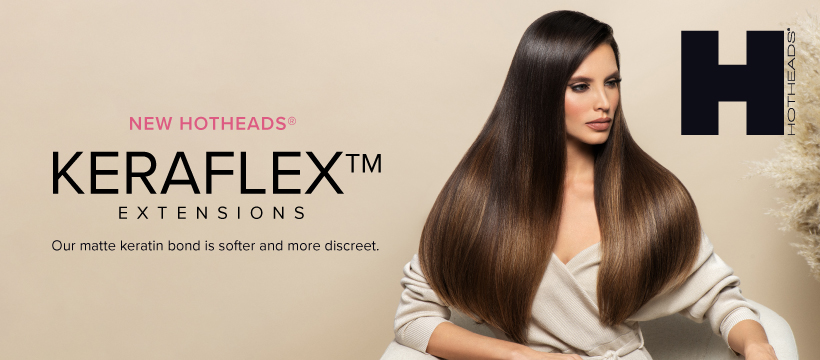 What Type of Hair We Use
Hotheads Hair Extensions are a great way to add volume that feels natural and looks gorgeous without damaging your hair. Made from high-quality Remy human hair, it can be colored and provides more styling options to get the perfect look.
Our Method
The methods provided by our salon offer full coverage, with a natural look and comfortable feel. Our certified stylist will provide an in depth consultion to ensure hair extensions is a right fit for you.
Hair Length
Color including Balayages
Volume
We offer a wide varity of hair extensions such as Tape-In extensions, Sew-In Extensions, and Fusion Extensions that can be reused multiple times depending on the type of installation method used. Whether you're looking for a temporary change or a permanent solution, our hair extensions are a great option.
What Does Maintenance Look Like
Maintenance appointments are recommended every 6-8 weeks to maintain the health, integrity of your scalp and hair. During the maintenance appointment, it may be recommended to have a color service performed in order to maintain a consistent color blend between the natural and extension hair. Your move-up will have an investment similar to the installation service.
Tape-In Hair Extensions
Tape-In hair extensions is an effective way to add length and volume to your hair using the most affortable and fastest application method. They provide a natural and blended look for many types of hair. If your hair is not naturally dense and thin, this method is great soltuion with some added flexability. This method requires regular maintenance and proper care to ensure the last full duration of 6-8 weeks. As your hair grows, these extensions can be reapplied up to 3x.
Pricing not available online, contact the salon to schedule a consultation.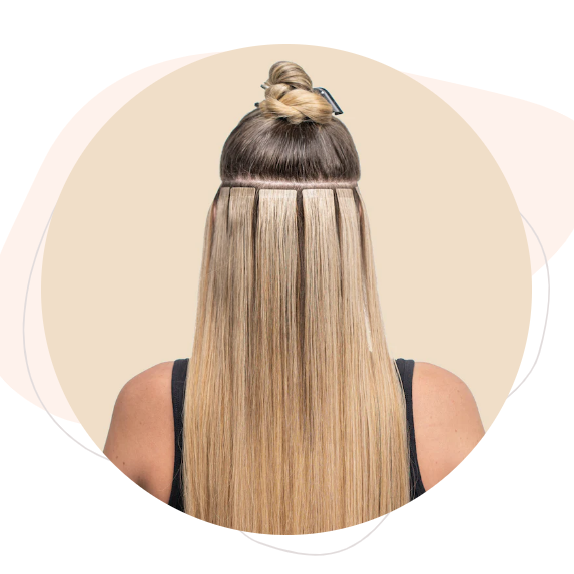 Sew-In Hair Extensions
Sew-Ins allow you to completely transform your look for the longest duration of style and allows the ability to add texture, color. These extensions lay close to the scalp for more durabilitythat provides a seamless look. Either hand tied weft or machine weft can last 8-10 weeks and reapplied up to 3x.
Coming Soon....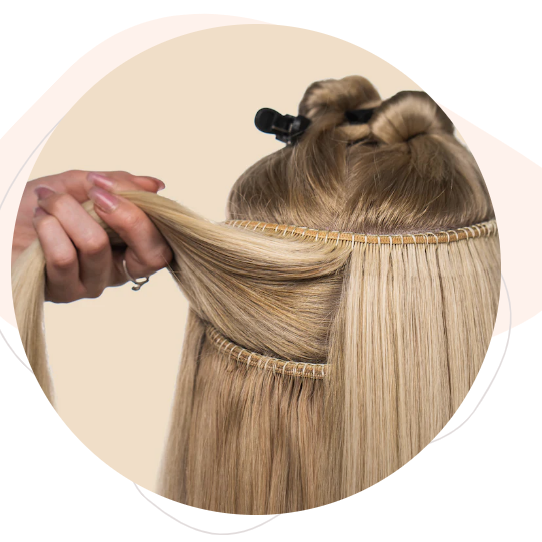 Fusion Extensions
Fusion Extension deliver the softest, most comfortable, and remarkably hidden application. This extension is fused to the clients natural hair using a heat-wave method. This method is ideal for fragile areas or used with fine-textured hair.
Coming Soon....